The most iconic D&G dresses worn by celebrities
It is beyond a shadow of a doubt that Dolce & Gabbana is one of the most iconic brands, loved by most celebrities and adored by every woman.  Their contribution in the fashion industry is profound and many times their designs have been innovative and characterized as statement pieces, with a unique identity that sets them apart from every other brand in the fashion world. Their secret formula? "We work with romance. Today, you need emotion when you buy something, you have to love it". That emotion squeezes out of every D&G piece, making women seem so confident and sexy, underlying their most feminine version. And there is nothing more feminine than a D&G dress. No wonder why, the most famous women around the globe choose to wear them at special occasions.
The leopard dress
Animal print and especially the leopard print, is a D&G fetish. The Italian duo has incorporated the particular pattern in a lot of their collections, showing how it can be a classic choice that never goes out of fashion.  In September  2018, Ashley Graham, the world's most famous plus size model, left the attendants in awed silence, while walking the catwalk for D&G  at Milan Fashion Week in her super feminine leopard dress.
This type of dress reflects the confidence and dynamic personality of the contemporary woman who wants to look classy and sexy, who loves her body and dares to get carried away by her emotions and primitive instincts and live her life to the edge.
Don't be afraid to choose the leopard dress for evening and night occasions, such as cocktail parties, drinks with friends, or even for work events that demand a more special look.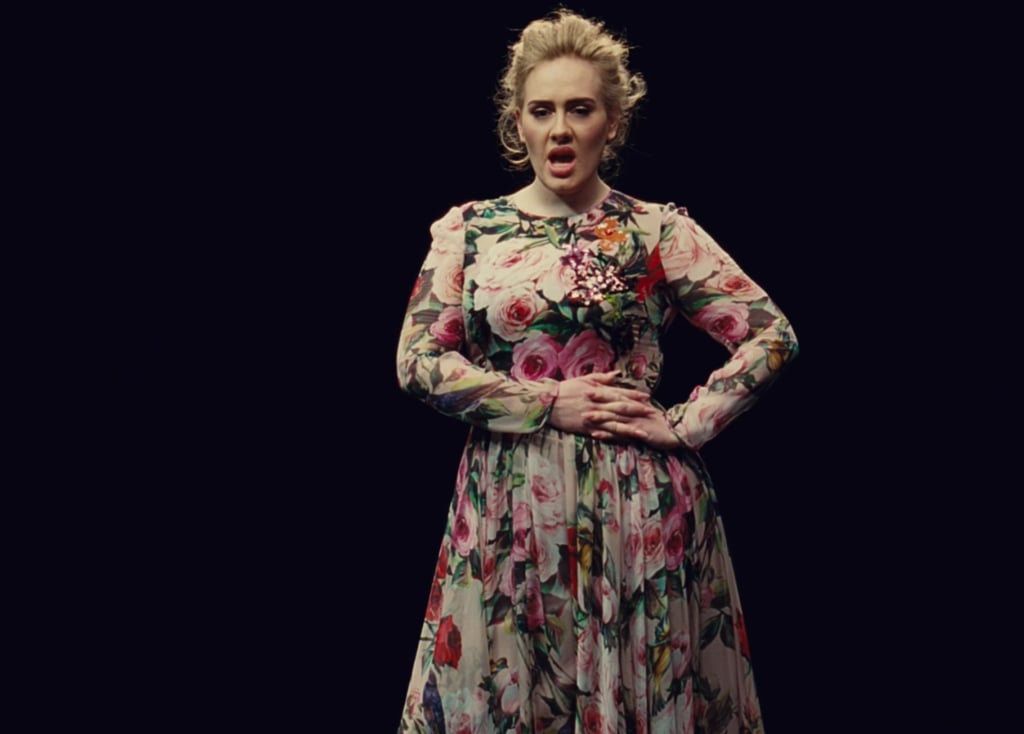 The floral beauty
Floral is one of the Italian designers' favorite patterns and has become one of their striking features. Their love for flowers and romance cannot be unseen. They have designed a lot of pieces with roses or colorful flowers and they even incorporate flowers as head pieces to complete other looks. No wonder why Adele's appearance at her video "Send my Love" had people talking -of course about the great song but also- about that dress. The gorgeous outfit created a lot of buzz and looked impressive as the singer danced, swayed and changed shapes in her gorgeous dress.
The maxi floral dress seems an ideal choice for a concert, a theatrical play or for just when you feel that romantic sense and want to express your positivity and love for life with your floral masterpiece.
The Polka Dot Black and White Love
The polka dot black and white love
In case you haven't noticed, the Italian duo has a thing for patterns. The polka dot dress with the signature of D&G has been loved by many celebrities such as Gwen Stefani who wore it to The Hollywood Reporter stylists' luncheon in LA. Kate Middleton looked gorgeous in her black and white polka dot D&G dress at the opening day at Wimbledon and so did Kylie Minogue  at her arrival at the new Dolce and Gabbana store on New Bond Street.
If you love contrasts but you also need to add a girly touch to your look, then definitely go for the polka dot dress. Either it is a children's party or a meal at a fancy restaurant, one thing is for sure: Heads will turn as you go by.
Elegant in lace
Elegance is on the soul of D&G's brand identity. And what better way to achieve elegance if it is not for lace? Numerous celebrities have in mind that when it comes to a special events there is no better choice than D&G and especially if that D&G is a lace dress. Emma Stone looked so chic in her white lace macramé Dolce & Gabbana romantic dress at a photo call in Rome and Sofia Vergara nailed it in her black Dolce & Gabbana lace bustier ruched dress to the ParleyFest honoring Modern Family. Monica Bellucci could not be omitted from the list of celebrities who adore the Italian brand. The Italian femininity symbol and D&G muse looked sexier than ever in her red lace dress.
Is it a wedding, a glamorous festival, your graduation day or a special night? Lace dress is the key to elegance and you'd better have at least one in your closet.
Sick in silk
The silk D&G dress seems to be an all time classic choice for the looks of celebrities, especially when it comes to parties. Bella Hadid chose a black silk dress for her 21st birthday, while Madonna wore a grey satin D&G dress when turning 52.
These types of dresses are perfect if you are the birthday girl as they will add some glam to your look. Dare to choose colors such as purple and pink, to stand out even more.