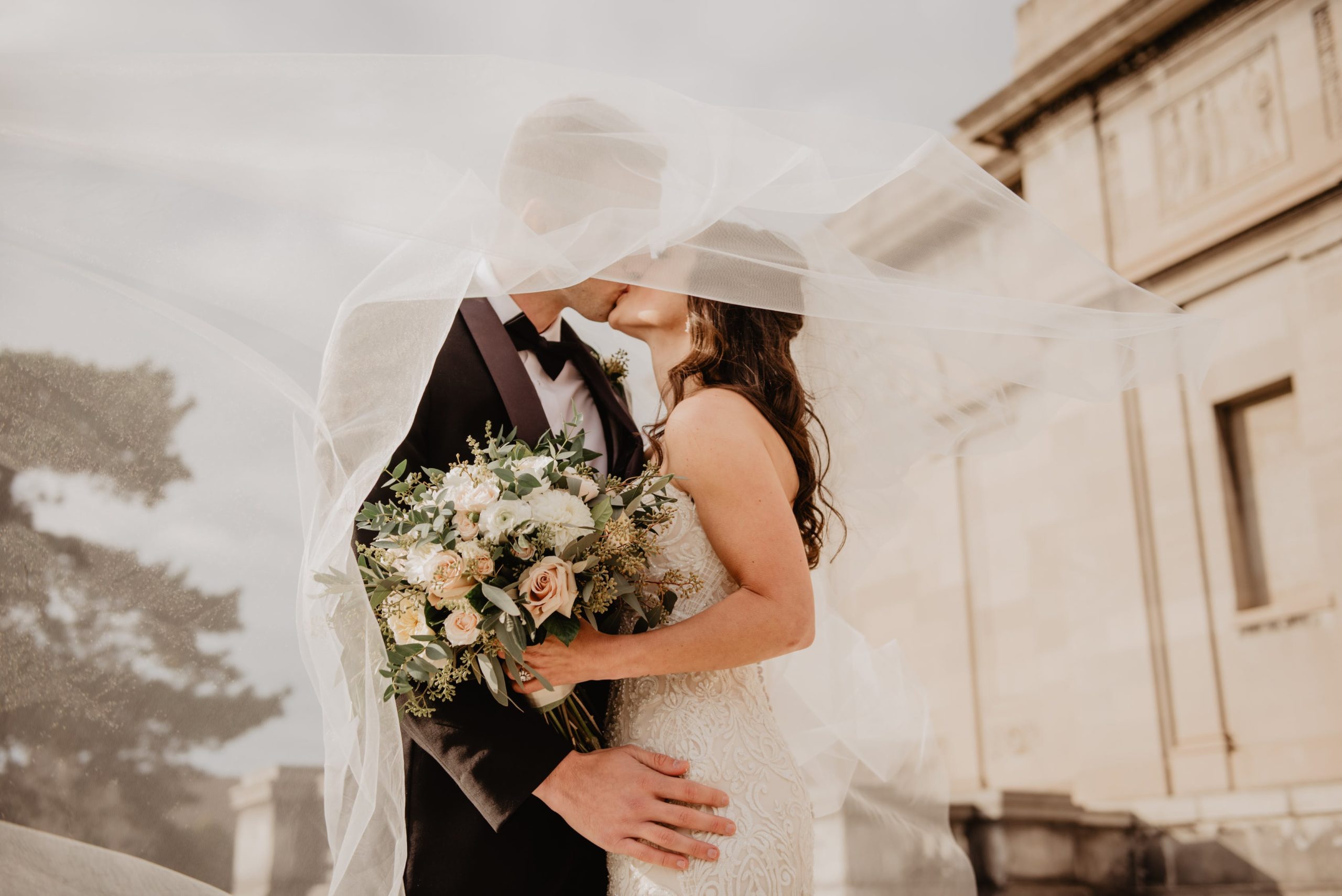 Wedding Dress vs Wedding Jumpsuit: Everything You Need to Know
Deciding what to wear on your big day can seem like a big decision. On your wedding day, all eyes are on you and you want to make sure you can pull off the most flawless look. We don't blame you! Wedding fashion trends are always changing so trying to keep up with the styles can be difficult. These days, a lot of brides are opting for a wedding jumpsuit rather than a wedding dress.  The modern take on the bride's appearance can feel like a big jump, so how do you know if it's for you? Here, we've compared the wedding dress to the wedding jumpsuit, so you have everything you need to know.
Wedding Dress
The wedding dress is a traditional dress worn by the bride on her wedding day. Most wedding dresses are white but over the recent years, brides are embracing different colored wedding dresses such as pink or blue. Wearing a wedding dress can be especially meaningful to a bride who's wearing a dress that has been passed down for generations or simply wants to live up to their fairytale wedding dreams.
Pros
There are so many reasons to choose a wedding dress for your big day. It's traditional, elegant, and gives you that twirl when you spin. Wedding dresses come in a variety of styles, silhouettes, and colors so you never have to feel like you've run out of options.
Cons
The problem most brides have with wedding dresses is that they can get hot under all that fabric and that they're not the easiest to manage when you need the restroom. Most brides utilize the help of their bridal party to help them with that. Lastly, wedding dresses can get complicated. Learning to bustle a wedding dress isn't always the easiest.
Styles
The most popular wedding dress styles are as follows:
Mermaid
Ball gown
A-line
Fit to flare
Sheath
The list goes on, but these will be your most popular wedding dress styles to choose from.
Wedding Jumpsuit
Wedding jumpsuits have been gaining more popularity and are definitely the best choice for the modern-day bride. Most brides are hesitant to wear a jumpsuit on their wedding day because they're not sure if they'll regret not wearing the traditional wedding gown, but almost all brides who have worn a white jumpsuit for weddings have reported loving everything about the decision.
Pros
Being able to wear a jumpsuit on your wedding day allows a bride to feel elegant and practical in her outfit choice. The great thing about a jumpsuit for your wedding day is the amount of styles to choose from and the freedom you have in your movement. They're not hot like a wedding dress and let you move freely without worrying that someone will step on the ends. Most jumpsuits also come with an option to attach a skirt to the waist of the jumpsuit so you can have the wedding dress look if you desire.
Cons
The cons to wearing a wedding jumpsuit on your wedding day is if you don't have a jumpsuit that is wedding-like then it can take away from your bridal appearance. For instance, a bride wouldn't want to wear a bridal jumpsuit that's dark red or you may end up looking like one of the guests rather than the bride. Jumpsuits are beautiful and elegant when pulled off correctly, it's just a matter of doing so.
Styles
Bridal jumpsuits may not come in a variety of colors, but the styles are endless, and the fabric choices can range from satin, silk, lace, and more. Some styles to consider are as follows:
Wide leg
Off the shoulder
Strapless
Plunging neckline
Lace long sleeve
Giving jumpsuits a chance is the first step and falling in love with one is just a matter of time.